Car Window Tinting
in Kailua-Kona, Hawaiʻi

Although many people tint their vehicles for appearance, there are many practical reasons why you should tint your vehicle. Car tint helps protect you from harmful UV rays, maintains your vehicle's interior, and controls heat for a more comfortable driving experience. Most importantly, auto window tinting reduces glare, making it easier and safer to drive even if the sun is in your eyes. Thus, car window tinting is a great benefit for all drivers.
Car Tint from C-Thru Window
Tinting vs. Factory Tint
Did you know that factory auto window tinting hardly does anything for you? Factory auto window tinting is just dye in the glass. It has little to no heat rejection properties, hardly keeps out any UV rays, and only provides you with shade from the sun. However, we provide a 3M™ lifetime warranty for all automobile tinting jobs.  In addition, we carry a variety of tint levels to meet your needs.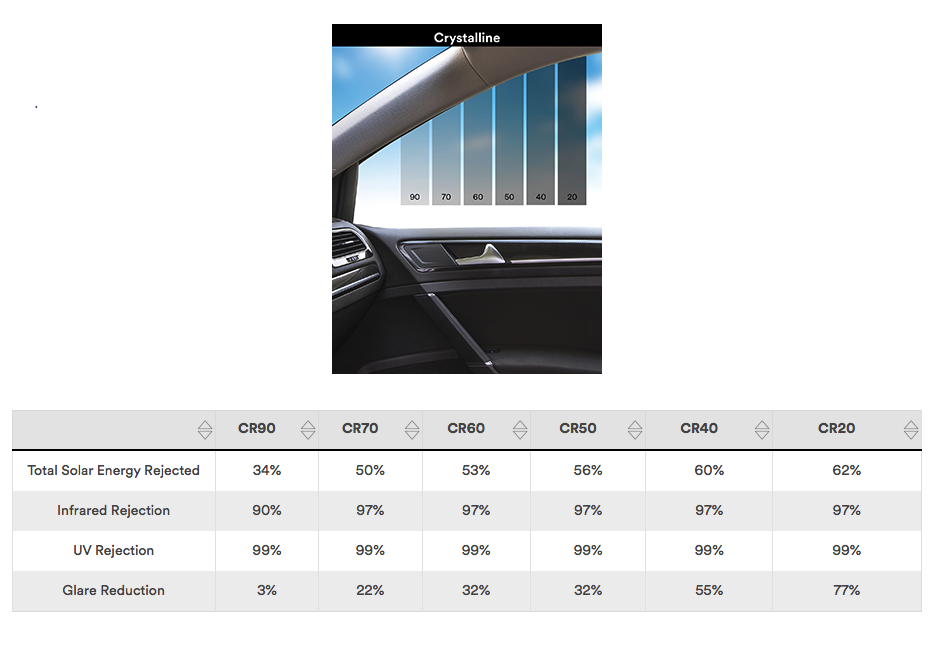 Benefits of Auto Window Tinting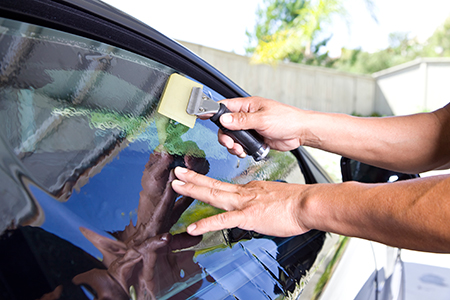 Auto window tinting allows you to create a custom look for your vehicle, but there are many functional benefits of tinting your car.
Window Tint Protects Your Vehicle's Interior
Auto window tinting is a great way to protect the interior of your vehicle. Window film from 3M™ will help prevent the sun from fading your upholstery and carpet. It is important to apply window film to your windshield as it protects your dashboard from cracking and warping.
For additional protection, you can check out C-Thru Window Tinting's line of Wet Okole Seat Covers and WeatherTech® products. Wet Okole is the leading manufacturer of neoprene waterproof car seat covers. They come in a variety of styles and colors for all types of vehicles.
WeatherTech® is a premier vehicle accessory manufacturer, offering top of the line floor liners, mats, cargo and trunk liners, window deflectors, and other products to protect the interior and exterior of your vehicle. WeatherTech® products will protect your vehicle from dirt, debris, sand, and spills with its custom design fit for all vehicle makes and models.
Auto Window Tinting Provides Protection from the Sun's UV Rays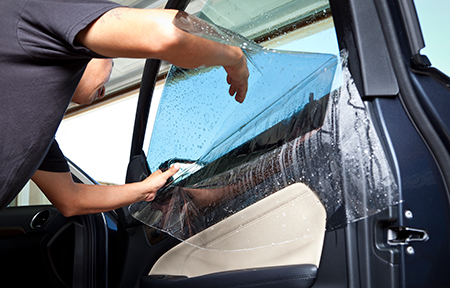 Car window tinting can block up to 99% of the sun's harmful UV rays reducing your risk of skin damage. Furthermore, prolonged exposure to the sun can even lead to skin cancer. Window tinting also reduces glare from direct the sun and headlights giving you clearer visibility on the road. According to U.S. Census Bureau, the average person spends over 100 hours driving to and from work. That's a lot of exposure to the sun!
Window Film Prevents Glass from Shattering
3M™ window films are designed to keep glass from shattering when an object hits it. When shattered into razor sharp fragments, windshield and window glass can cause severe injury to you and your passengers. In the unfortunate event of a car accident, you and your loved ones will be protected from flying glass shards.
Car Window Tinting Provides Additional Security
3M™ window films will also provide additional security for your vehicle. Your valuables will be more difficult to steal because these films create a barrier that is harder penetrate. Thieves do not want to attract attention, and they will have a much harder time breaking into a car with 3M™ window film. This will help prevent smash and grab thefts.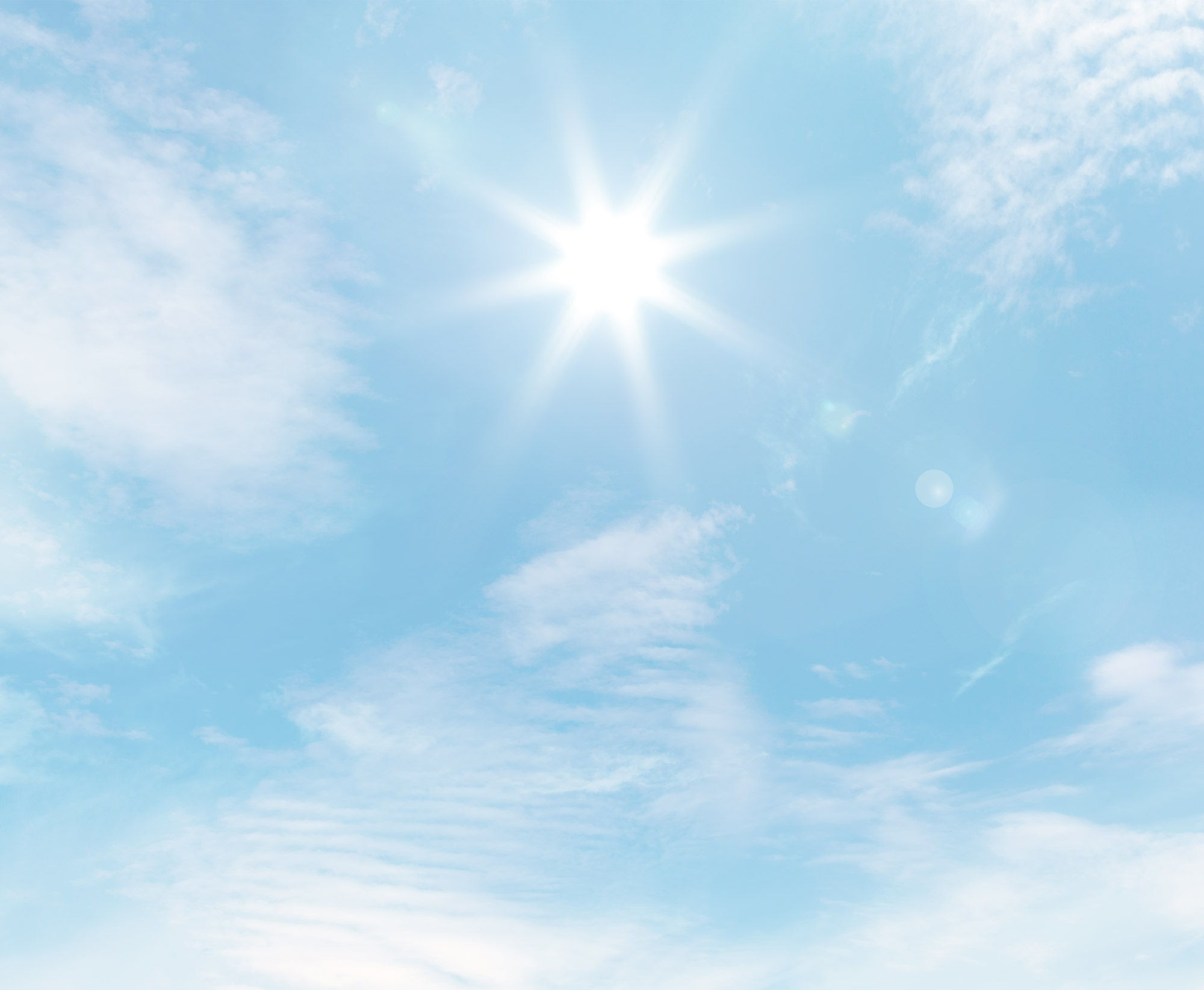 Although there are many benefits to tinting your vehicle, you need to make sure that your vehicle meets certain requirements. If you do not adhere to Hawaiʻi's tinting laws, you could face hefty fines. Click here to see the latest tinting laws and regulations so you are not in violation.
Contact Kailua-Kona's Tinting Specialists
Make the right decision to work with the experts at C-Thru Window Tinting. We are the leading tinting specialists with over 30 years of experience that has provided the Big Island with their tint solutions. We will provide you with great customer service as well as high-quality tint jobs at an affordable price.
Call us today at (808) 326-5488 for a consultation or fill out our contact form, and we will call you.